Welcome to the Positive Progress - Clinical Counseling & Coaching, PLLC Secure Client Area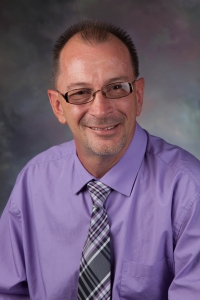 Hi, I am Rick Merillat, LCSW. I want to welcome you to my practice, Positive Progress. I provide counseling and life enhancing coaching services to teens, adults, couples, and groups. I will assist you in finding effective solutions so you can progress forward in your life. Lasting change is possible.

My areas of specialization include:
Grief/Loss/Trauma
Depression and Anxiety
Chronic Pain Conditions
Parenting - Teen Behavioral Issues
Addictive Behaviors
Relationship Improvement /Recovery/Singles Lifestyle
Life Transitions & Coping With Change
Men's Relationship Issues

I offer convenient sessions in my office, your home, on secure video, or chat/telephone. Evening & weekend appointments available. Scheduling a time with me is very easy on my portal.

Ensuring your privacy is one of my highest priorities. This web portal is the most secure means of confidential communication and is certified HIPAA compliant. Be assured, your information will only be shared with me and not anyone else.

There are also many other benefits to registering with my portal. My clients often tell me they really enjoy the added value of having 24-hour access to many features and scheduling. It has aided them greatly in the helping process.
Log in to the secure portal. If you have not received an email with a username, please Register.